Huddersfield
·
Hybrid Remote
SQL BI Developer
Looking to join a dynamic team focused on delivering exceptional customer service in law firm BI? Join Katchr as a SQL BI Developer!
We usually respond within a day
Come join the incredible team behind the legal sector's leading Business Intelligence software!
We've carefully built our team over the years, dedicated to delivering data-driven BI solutions to nearly 100 law firms in the UK. We pride ourselves on providing exceptional customer service and ensuring our clients achieve their goals. Each member of our team is committed to going above and beyond to fulfil our promises and exceed our customers' expectations.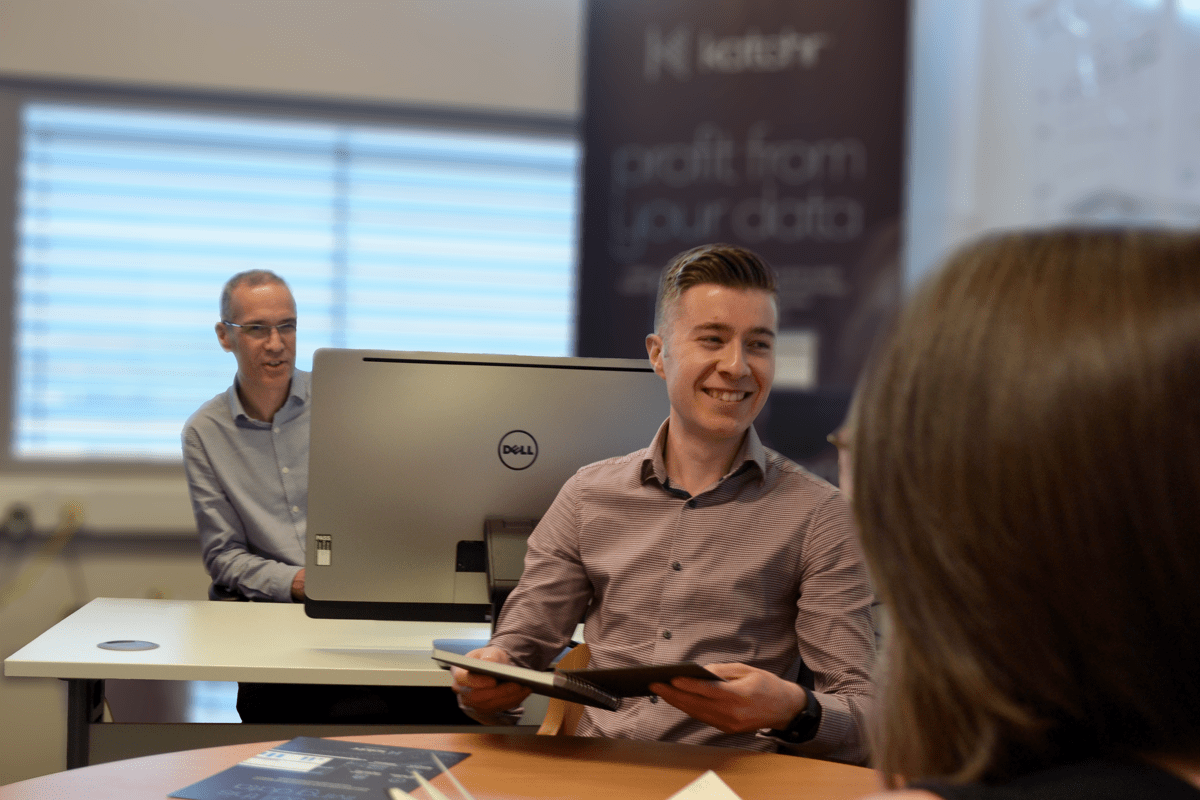 But hey, we're not your typical "IT Crowd"! You'll be pleasantly surprised to know that our team includes a world record-holding gamer and a talented singer from West End Musicals!
We recently celebrated our 11th birthday 🎂, and we're incredibly proud of our accomplishments. As a company, we strive to make our employees' lives as enjoyable as possible so they can focus on not only their personal growth but also contribute to our clients' success.
Our approach works wonders - our customer retention rate stands at an impressive 98% and most of our team members have been with us for over 5 years.
The Role & Responsibilities:
As a SQL BI Developer you'll play a crucial role in significant company projects utilising your business analysis and problem-solving skills. You'll work closely with our team and maintain regular communication with clients to understand their BI objectives and the data they want to leverage.
Joining our existing team of two SQL specialists, you'll work in a highly structured environment with interrelated SQL scripts. You should be comfortable working with complex data sources and diagnosing ETL issues to ensure seamless implementation of fully reconciled client MI systems.
Your key responsibilities will include:
Configuring data extracts from various source systems
Customising ETL SQL scripts to implement client business rules
Designing and delivering reports using SSRS / Microsoft Reporting Tools
Creating dashboards using our proprietary tools
Reconciling and balancing data
Demonstrating your work to the rest of the team through regular review sessions and managing feedback
Exploring new technologies and continuously enhancing your technical knowledge and skills
Skills & Competencies:
We value evidence of progression, a willingness to learn and a track record of delivering results more than the number of years of experience you have.
Since our solution is vast and complex, involving significant business logic in C# and T-SQL scripts, your strengths should lie in:
Microsoft SQL Server, Advanced T-SQL and SSRS
Managing large-scale data migrations
It would also be fantastic if you have:

Experience with data warehouses and/or BI solutions
Background in the legal or financial sector
Ideal attributes:
Working in a small team requires resourcefulness and the ability to handle multiple tasks or projects simultaneously, all while meeting deadlines. We're seeking a genuine team player who is highly motivated, possesses a strong work ethic and has an ambitious outlook. Collaboration is key, and attention to detail and accuracy will be second nature to you.
Salary & Benefits
We strive to create a great working environment that offers not only top merit-based compensation and challenging projects, but also a competitive salary and benefits that actually mean something:
Basic salary up to £50k
25 days holiday plus Bank Holidays
Plus, for every five years you spend with us, we'll give you the opportunity to take a sabbatical so you can start ticking off that bucket list
A company performance related profit-sharing annual bonus because we believe everyone should share in our successes.
Flexible working to help support our busy lives
Company pension scheme
Most importantly, a warm, friendly, close-knit team of talented people
Join our friendly and dynamic team and let's achieve remarkable things together!
Locations

Huddersfield

Remote status

Hybrid Remote

Yearly salary

£45,000 - £50,000
About Katchr
Equal Opportunity: Katchr are equal opportunity employers and do not discriminate based on race, nationality, gender, religion, age, sexual orientation, marital status, disability, or any other protected category. We celebrate diversity and are committed to creating inclusive environments for all employees.
Privacy: By applying to any job advertised on our website or other channels, you agree that we will process your data in accordance with our Privacy Policy and you acknowledge that you have read and understood it.
Please note: in line with the UK employment law, candidates must be eligible to live and work in the UK, and upon offer, proof of eligibility will be required.
Huddersfield
·
Hybrid Remote
SQL BI Developer
Looking to join a dynamic team focused on delivering exceptional customer service in law firm BI? Join Katchr as a SQL BI Developer!
Loading application form